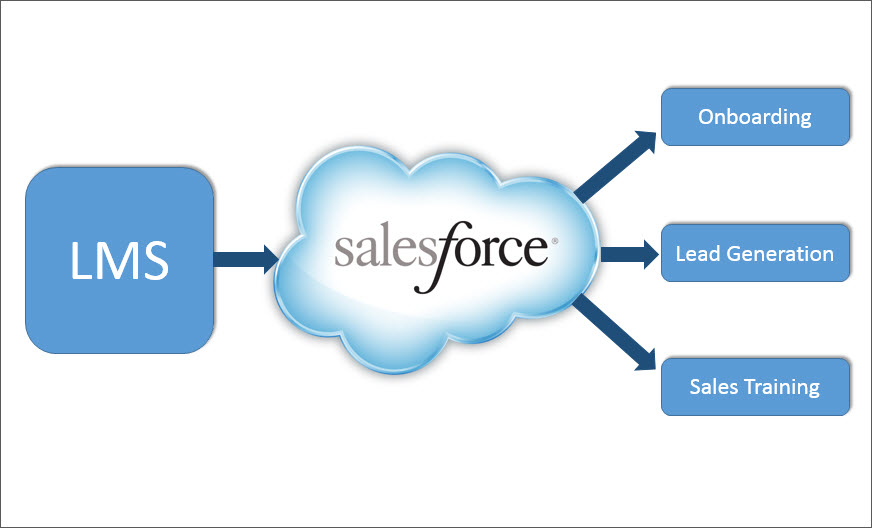 Since Skilljar's clients are often delivering customer-facing training, we are frequently asked about integrating our online training software with Salesforce. Salesforce is the leading Customer Relationship Management (CRM) system. Their flagship product, Sales Cloud, enables sales teams to easily organize and manage their potential customer pipeline.
(Although this article focuses on Salesforce.com, it is applicable to other CRM systems like Zoho CRM, SugarCRM, and Microsoft Dynamics.)
We've learned that the term 'Salesforce integration' can mean many things depending on the context. Here are 3 common use cases for connecting your LMS and CRM, along with how to automate training activities for each.